PMP Lessons Learned – Virender's Certification Journey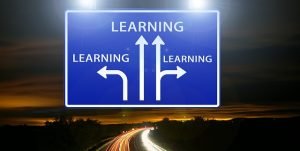 In this post, I have reproduced PMP Lessons Learned by Virender. He passed PMP exam in first attempt in November 2016. He has kindly documented lessons learned and shared helpful tips to pass PMP exam. I believe his exam prep experience will help other PMP aspirants.
I conducted a PMP exam prep workshop in July 2016. Virender was part of that workshop. I found him to be silent but perspicacious. He had the right enthusiasm to pass the PMP exam. Throughout the workshop he was attentive and was asking right questions.
Without dallying further, let me share Virender's experience in his own words.
Virender's Experience
I must share my experience with you all since I had gone through similar experiences shared by others in this blog. Though it is not mandatory to go through any classroom training (if you have 35 contact hours of formal education), I will suggest to go for one. It will not only save your effort & time but also give you the right motivation to go for the PMP certification.
I completely relied on my mentor (Praveen Malik) for guidance & straightaway entered into the classroom training. I was provided the book 'Headfirst' along with other study material. This book is easy to read & one can easily go through it at least twice before appearing for PMP. I did the same & done all the questions given chapter-wise & sample paper at the end of the book. During my second 'Headfirst' reading I switched to PMBOK guide alternatively for each chapter. In spite of PMBOK guide not so reader friendly, it is must to go through it in depth at least once. In addition I was provided subscription to online Udemy course which has really good Knowledge Area wise short crisp videos. Though it has 4 full length sample papers I managed to attempt only 2 due to time constraint.
I advise all aspirants to go for PMP exam in a time bound manner by enrolling for PMI membership at the earliest. Once you have gone through reference book & PMBOK guide, schedule your exam within next 20 days.Sample questions (free/paid) are the key for preparation in the last 2 weeks.In the PMP exam manage your time such that you can review each of the question.Do not stuck with any question for too long, just 'Mark' it for later review & move forward.
Remember, appearing for exam is the most critical step in PMP preparation.
All the best to you all…
Summary Of Virender's Tips To Pass PMP Exam
Attend a PMP classroom training.
Read PMBOK Guide at least once.
Study for the exam in a time-bound manner.
Schedule the exam within 20 days of finishing PMBOK Guide.
Appearing for exam is the most critical step in PMP preparation
Study Material Used
Joseph Phillips PMP Training Course on Udemy
I feel very happy for Virender and wish him good luck for life ahead. Please leave a comment if you have any suggestions.