Which Are The Best Udemy Courses?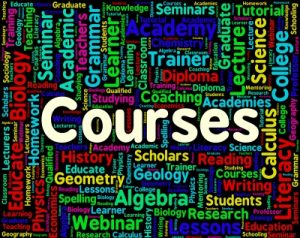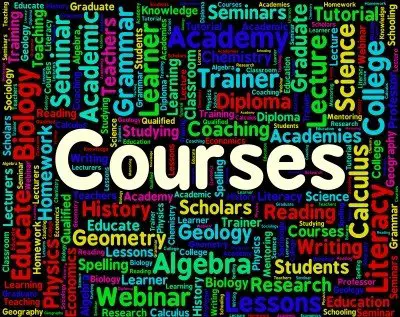 Let us talk about best Udemy courses on project management. You should read Top Udemy Courses On Project Management to look at my recommendations on project management courses.
Let us move to some other subject(s). You would be reading this article to find out the best Udemy courses on any subject. Udemy offers plethora of courses. At the time of writing this article, it has over 40,000 courses on various different subjects.
So how do you find best Udemy course on Beauty & Makeup or Dance or Self Defense or Wildlife Photography or something else? I am, not for a moment, suggesting that I have expertise in any of these subjects. In fact, on the contrary, I have no knowledge on these subjects. I am not the right person to suggest you anything about these subjects. Probably a monkey can do a better job than me in shortlisting the best Udemy course on any of these subjects.
Don't get me wrong. All of us our own expertise. I can definitely recommend something on project management. But, I cannot possibly review courses on an alien subject like Vocal Music – it would be unfair on my part. I do not have expertise Vocal Music, but I definitely have expertise on Udemy.
Every now and then I like to learn new things. Udemy and books are my first choice to seek new knowledge. I will show you the strategy I use to find the best Udemy course on a particular subject.
Udemy Course For $10
Udemy is currently running a limited period promotion, wherein lifelong access to all their courses is available for only $10. This fabulous offer is available to all users in India for flat $10 and other users at flat $12.
If you want, you can buy any Udemy course for $10 apiece. You can look at Top Udemy Courses on Project Management for my recommendation on PM courses. You should also read Udemy Review – 11 Reasons to Buy a Udemy Course to understand the benefits & value of Udemy.
To avail this offer, first search for the courses (as per the guidelines of this article) of your choice and shortlist the ones you would like to buy. Now, click on Udemy's Homepage. The discount coupon will automatically apply when you open the Homepage. Finally open your chosen course pages again, add them to cart and buy them.
This is a limited period offer that ends on October 20, 2017.
Don't wait! Buy as many courses as you want in next 24 hours. Your courses will never expire. You will get lifelong access.
3 Steps To Find Best Udemy Courses
I cannot tell you the best Udemy course on a particular subject. However, I can tell you a method to find the best Udemy courses. It is quiet easy to find the top courses – you just need a few minutes to do so. Let me talk about the procedure and parameters that will help you to shortlist and determine the best Udemy courses.
Step I – Browse Udemy Courses
Go to Udemy Courses page. You can browse various categories and cub-categories of courses. E.g. if I wanted to learn Russian, I can browse and then click on the Language->Russian. Refer to the following figure.
Russian Language is a very small sub-category. You can find all the courses (free & paid) listed on a single page. You can further shortlist the courses by choosing options available on left side. It is very easy to choose your best course for learning Russian. Refer to the following figure.
Let us look at a broader sub-category Personal Development->Productivity. Once you click on it you can will find a list of 'Featured' and 'All Courses'. The next step is to shortlist a few courses from this list for the final review.
'Featured' list – You can start with shortlisting 'Top Student Pick' and 'Editor's Pick'
'All Courses' – You should look at the title of the course to ensure that it caters to your need. You can also look at the number of hours of video provided in the course, but it is not as important. Some instructors provide extra documents and presentation that make up for the less amount of video. On the other hand, some instructors just meander for too long to make large videos, but the content is boring & repetitive. Ultimately, shortlist only those courses that have good ratings and have been rated by a large number of students.
Step II – Search Udemy
Sometimes the subject of your choice could be very specific and it is not available as a sub-category. In such a case, you should search Udemy for your desired courses. E.g. if you wanted to learn about 'Stock Trading', Searching is a better option than Browsing. If you Browse Udemy and go to Business->Finance, you would find many courses on related subjects like accounting, personal finance, forex, and investments.
As before, the next step is to shortlist a few courses, that have good ratings and have been rated by a large number of students.
Step III – Review Shortlisted Courses
Now that you have shortlisted a few course, you should open them in separate windows. You should critically review each one of them to find your best Udemy course. It will take only a few minutes to do so.
You should review and compare the shortlisted courses on the following parameters.
Number of students enrolled
Number of students who have rated the course
Rating of the course
Instructor's Bio
Curriculum of the course
Sample Videos
Written Reviews
Learning should never stop.
Start learning something new today. Go to Udemy courses page.
Related Articles
Udemy Review – 11 Reasons To Buy A Udemy Course
Disclosure: I have not received any compensation (in cash or kind) from Udemy or the Course Authors or anyone else associated with Udemy. But this article contains affiliate links – it means that, if you click & buy from these links then, I will receive a small commission. This commission helps me in maintaining this blog for free. However, you don't pay anything extra. I actively many Udemy courses and I have learned a lot from them. I recommend only those products that I believe will definitely help the blog readers.
Image courtesy of at FreeDigitalPhotos.net