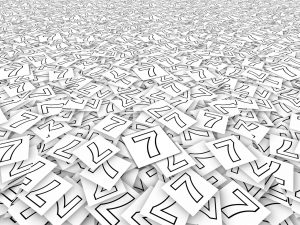 PMP is a coveted title. Even though many people want want to achieve this title, they are unable to do so because of lack of guidance and perseverance. The PMP exam becomes easy if one goes through a proper classroom training and has access to constant guidance till the exam day. I believe it requires 4-8 weeks of consistent study to crack the PMP exam.I feel extremely happy when I hear that one of my student has passed the exam. It gives me immense pleasure and a sense of satisfaction that I have contributed in a small manner. Recently on of my students, Samit Grover, passed the PMP exam. He took about 5 weeks from the day of completing his 4 day classroom training course.
Samit shared his thoughts and his preparation methodology. I believe his preparation methodology was good and should help many other PMP aspirants. So here it goes.
I have cleared PMP exam today. I completed my PMP training on May 12 2013.
After the training, took some time to study the books. On June 14th, took the exam date.
Regarding study, I went through the following:
1.      Notes from training
2.      PMBoK – twice (first time skimmed through)
3.      PMP Exam Prep by Rita Mulcahy – Chapters and all questions
4.      Head First PMP – all questions
5.      Scordo –last 6 Mock tests and all knowledge areas questions.
6.      Sample questions from Cornelius Fichtner
7.      Discussions and tips on this group (http://groups.yahoo.com/group/pmi-pmp-prep/)
In the exam, majority of questions were from EVM, critical path, procurement, conflict management, quality assurance/quality control, scenario based questions (on similar lines of Scordo questions) and what should be next step question. Also, some scenario based tool & techniques questions like which tool is being used or which tool should be used in the situation.
A big thanks to Praveen sir for his invaluable guidance and getting this group going! (http://groups.yahoo.com/group/pmi-pmp-prep/)
Best of luck!
January 2014 Update: We have discontinued the Yahoo Group. You can join PMP discussion forum on Linkedin and post your questions.
February 2016 Update: PMI used to have a eReads section on their website. It had wealth of knowledge material. eReads had about 1000 free sample exam questions from Christopher Scordo. These questions were considered to be the Gold Standard for the Exam. Unfortunately PMI has taken off this section after January 2016. But, if you want, you can click here to buy Christopher Scordo's PMP Practice Exams directly from his website. Before you buy, you can also look at my article that compares 6 popular PMP exam simulators to read more about Christopher Scordo's simulator.