PMP Passing Score – Part I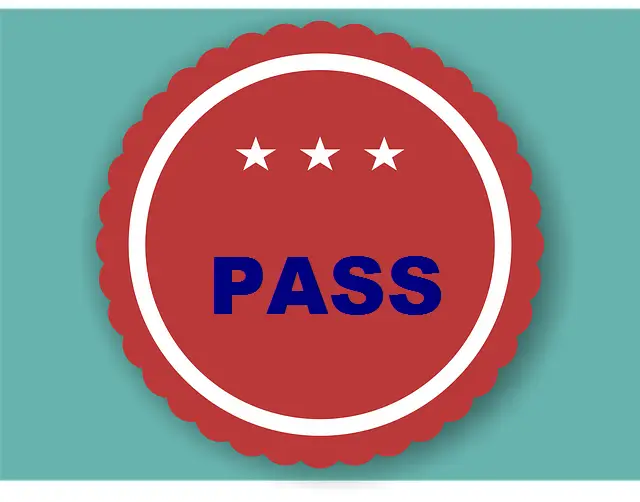 No one knows what the PMP Passing Score is.
Yes! That's true. No one really knows about the PMP certification passing score.
OK! Maybe, the above statement is not entirely true. Some of the folks at PMI might know what the PMP passing score is. Well, they would know only if pass or fail in the test is determined by a definite score.
For a long time, PMI has kept the passing criterion of PMP certification under wraps. They have given out little information. There are several opinions, many inferences, plentiful rumors and some lies regarding the test passing criteria. But no one, except for PMI, knows what the PMP passing score is.
Let us look at some facts.
Fact I
I passed my Exam in the year 2005. In those days, the passing score was 68.5%. The PMP aspirants were required to mark 137 questions correctly out of possible 200 (175 regular questions and 25 pilot questions) to get the coveted PMP certification. Shortly after I completed my certification, PMI changed the passing score to 60.6% (106 correct questions).
Fact II
In the year 2006, PMI stopped publishing the passing score. The last published PMP passing score was 60.6%.
Fact III
In the year 2007, PMI changed the test passing criterion. Since 2007, the test result is no longer based on a definite passing percentage. Nowadays, PMI provides something equivalent to a grades on the score report.
These are historical facts. Facts I and II have very little value today. In the Internet chatter, you might find people claiming 61% (60.6%) to be the passing score. But this is just a popular opinion. Let us talk about Fact III and look at how the Exam is scored now.
Popular opinion is the greatest lie in the world.
PMP Certification And Proficiency Levels
PMI conducts the exam under 5 different domains – Initiating, Planning, Executing, Monitoring & Controlling and Closing. You can refer to my article on PMP Exam Changes in January 2016 for details about these 5 domains. Since 2007, PMI has been grading the candidates on each of these 5 domains. The PMP Exam Score Report grades the candidate on a 3 point scale. PMI calls these grades as proficiency levels.
Following excerpt has been taken from the PMP Handbook dated March 2016. The handbook is available at www.pmi.org. For more details you can refer to a complete guide PMP application process.
Upon completion of the computer-based examination, you will receive a printed copy of your test results. In addition to the overall pass/fail status, important diagnostic information on your performance is provided for each domain. This information provides specific guidance for both passing and failing candidates.
Understanding Your Exam Report
Your test results are reported in two ways:
A pass/fail result score is generated based on your overall performance on the examination.
The second level of results is the assignment of one of three proficiency levels to each chapter.
Each topic domain is assigned one of three levels of proficiency — Proficient, Moderately Proficient and Below Proficient — based on the number of questions answered correctly within the domain.
This provides direction about your strengths and weaknesses.
PMI defines the levels of "proficiency" as follows:
Proficient – indicates performance is above the average level of knowledge in this chapter.
Moderately Proficient – indicates performance that is at the average level of knowledge in this chapter.
Below Proficient – indicates performance is below the average level of knowledge in this chapter.
PMI has provided little detail on how the grading system works or how the proficiency levels are given. PMI's grading system is open to conjecture and inferences. So, you should not worry too much about the test score.
PMP Certification – The Fourth Fact
You can pass the Exam even if you score 'Below Proficient' in 1 or 2 domains.
You can refer to the PMP Exam Score report below. One of my Linkedin Acquaintances shared his report with me. You would notice that this person got 'Below Proficient' in one of the domains but still passed the exam.
We don't know what combination of proficiency levels is good. As a PMP aspirant, you have to prepare well. You should not get swayed by the popular opinions. Now the pertinent question would be – if there is no passing score how would you know if you have prepared well for the exam? You will find answer to this question in the part II of this article – Best Way to Determine PMP Exam Passing Score.
Please share your opinion about the exam scoring process in the comments below.
I would also request the certified PMPs to share their results. It will help the future aspirants. If you do not want to share publicly, you can contact me directly – I will share the results anonymously.